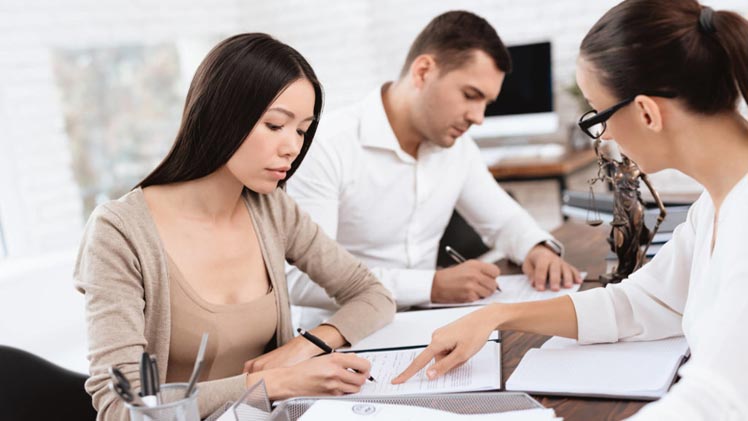 Today we live in a disposable world with very few things remaining that can't be switched out for something new or different.  Abandoning a marriage and hiring a family lawyer has become much too easy.  Even if you have felt for a long time that there is no hope left in your marriage, there may be a variety of worthwhile options to consider before "pulling the plug".  Presumably, careful consideration went into your decision to marry in the first place, make sure an equal amount of thought and deliberation go into the decision to end it.
Mediation to Save A Marriage
Typically mediation is used to bring parties to a resolution when a relationship is ending, or a contract has gone horribly wrong and the parties want to avoid a protracted battle in court.  However, the basics of mediation are very useful for situations where the parties want to remain together.
First, what is mediation?  This is a process where the two "opposing sides" bring in a neutral, skilled third party that will help the two sides work out their differences and come to a mutually agreeable understanding.
Lawyers Perth advise that using mediation to stay married is a fantastic way to iron out some of the issues and problems that have brought the couple to the brink of divorce.  Just like other forms of mediation a skilled neutral party is engaged to identify each spouses goals, desires, gripes, and concerns and then to "drill down" and explore what situation the couple could create to resolve those differences and recommit to the relationship.
Marriages are fraught with loaded phrases and emotionally triggering language.  "She wants to control everything I do" or "He is the least romantic person in the world" are phrases that while possibly accurate, aren't helpful to ultimately resolving the core problems in a marriage.  The mediators job is to assist the couple in moving away from these types of charged expressions  and actually "operationalize"  with a high degree of accuracy what each spouse could agree to in order to meet the other's needs.
Postnuptial Agreements
What is a post nuptial agreement?  It's simply a contract entered into by the two spouses after the marriage begins that governs some or all of the terms of the marriage.  Most people are familiar with its cousin, a prenuptial agreement, but the postnuptial is a tool that can be used effectively to help a couple resolve some of the problems that may have cropped up after they were first married and have brought them to the brink of divorce.